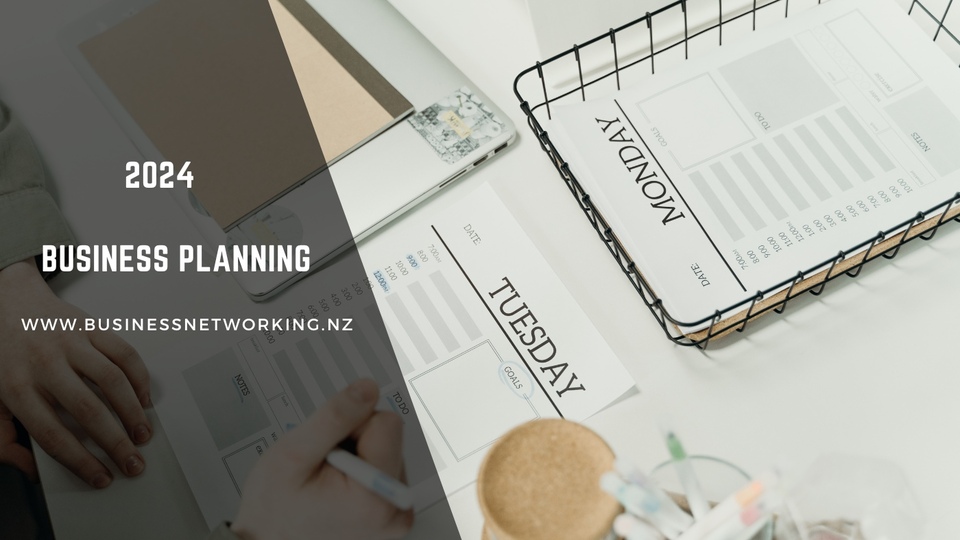 Let's get ready for next year and start our 2024 business planning! But with every year being different from the one past, what planning should you be doing? We cover the key essentials for your 2024 business planning in this short guide.
Key Areas Within Your 2024 Business Plan
There are several areas you will need to pay attention to within your business plan:
Marketing
Content creation
Goal setting
SWOT analysis
2023 review and reflection
Financials
Let's walk through them all individually.
What forms of marketing will you be using? Free or paid? Will you be advertising on other people's websites, in business directories, on social media or through your website?
"Perhaps consider outlining a plan for advertising and dispelling the idea that you need big, flashy campaigns to make a mark. Advertising is a marathon, not a sprint and there's so much more to it than a big campaign that suddenly puts you in the map and your business is then raking in money. Advertising IS affordable, and there are lots of ways to do it. I think a lot of smaller businesses think it's not within their reach due to a lot of the grandeur that surrounds the industry/awards/events." - Mark Dudley, Baron Samedi
"Get your marketing strategies sorted well ahead of time. Make an outline of the key areas to focus on. For instance, social media (and decide on the platforms), blogging, SEO, ads etc. and start filling it in with what you plan to promote and when. Doing this in advance will allow you to tie it in with any new product launches, specials or events that are coming up in your business in 2024." Kristen Rive, The Riveting Copywriter
Make a content plan of what you will add to your website and social media accounts, and what the goals are for those pieces of content.
Specifically a website content plan maps out what content your site will get during the year. This includes information such as:
blog topics
new products
page and product re-writes
special events and discounts
types of images
keywords and phrases
For ideas, refresh your memory as to what you did last year, which pieces were popular and think about how you could benefit from rehashing them.
Here we are talking long and short term goals, and their key performance indicators. Specific, measurable, achievable, relevant and time bound are SMART goals for both long and short time periods.
What are your business' strengths, weaknesses, opportunities and threats for the coming year? Some examples below:
Review of 2023 Business Planning & Activities
Spend time going through your business planning for 2023. What worked really well? What was a complete flop? Where could you improve and what are some other ways you could take advantage of the things that worked well by changing or reusing them?
Here you need to set your budget for the year. What expenses can you predict? What expenses do you think you might come across over the year? Can you use last year's budget as a model, or will it need to be completely different? Can you chat with an accountant or bookkeeper for their advice, plus ways in which you can make doing your accounts easier and less time consuming?