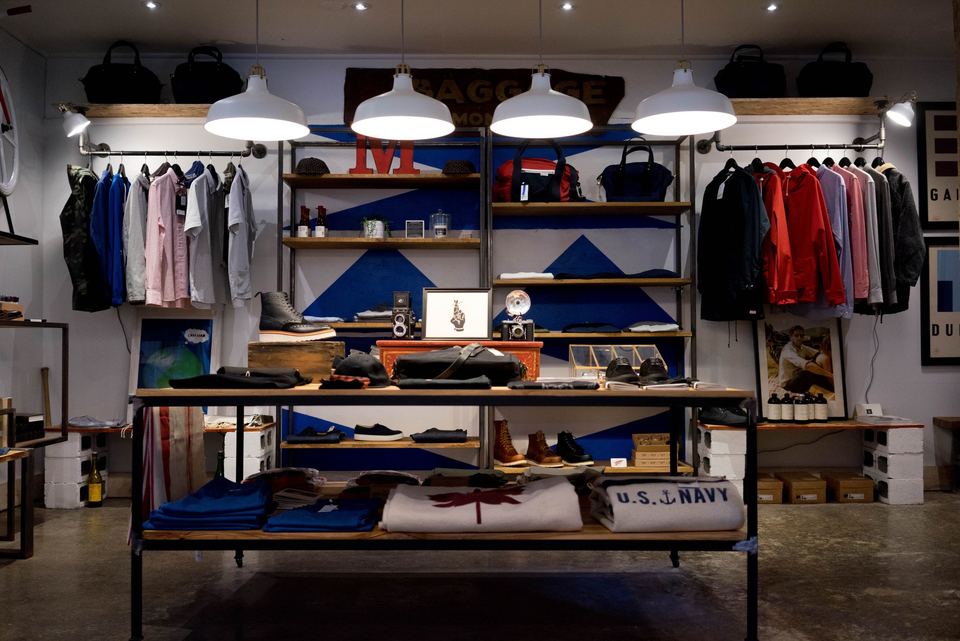 We're not saying a name can make or break a business, but rather that choosing the right business name is important.The question then is, how do you choose a business name when there are so many options?
We asked a range of NZ business owners to share how they decided on their business name. Their answers were so varied and so interesting that we're sharing them with you too. We've also put together a collection of tips on choosing a new business name to help you out too.
How Did You Choose Your Business Name?
Stories are an important part of any business. They tell the customer why they should purchase a product, and in this case, how the business got its name. Here are the stories of some of the business owners from Business Networking NZ.
Black Sand Media (Jenny Latto) - The west coast beach, named Kariotahi is 8km from where I live. Its a popular beach for the locals of Waiuku. It has black sand so the name for the business became Black Sand Social Media
Andrew Bryson - I wrote out a huge list, and chose the one where my partner went oooooooo :P Of course, by that point she was probably annoyed by my constant suggestions...
Cake & Bake Kiwi (Tracy James) - I wanted to choose a name that was easy to remember and included the cake decorating plus baking sides of my business and instantly made people aware of where I was based....Cake & Bake Kiwi captured all of these. My tagline "Take A Walk On The Sweet Side" is a take on an oldie but goodie song I still love by Lou Reed called Walk On The Wild Side.
Traverse Coach (James Burroughes) - I tried to choose a name that signified what I did and also left it open for future business development. I show stressed out business people how to secure promotions, pay rises and land in their new role successfully. So I wanted something which signified movement and direction through or up.
Pasithea (Kirsty Palmer) - I'm a big nerd for mythology and choose Pasithea as she was believed to be the Greek goddess of rest and relaxation. Perfect as that is what my products to do to my customers, help them rest and relax. I followed that trend of naming products similarly.
Houdini Solutions (Bianca Richardson) - I branded my business (Houdini Solutions) on back of my successful product the Houdini Stop. I have then developed other products that fit the brand name. Houdini Door, Houdini Click N Lock, Houdini Clips, etc....All the products stop children from getting out or away from things (think Harry Houdini). A mentor told me once that most successful brands have a generic name, so that they can easy have several products or services under it. If the name is too specific then you may have trouble later adding to the range your brand offers.
Jenny Latto Art + Design (Jenny Latto) - my other business which is based on my creativity is called Jenny Latto - Art + Design because I create art and I use my art to design fabric.
Modeltech (Judith Webster) - My business is a mixture of creativity, making designs and artworks

using laser cutting technology.So the name Modeltech worked in the end to combine the two!

Hemma Vara - It's important to check that you have the ability to 1. use and 2. register the trade mark - trade mark availability checks are important :)

Mathilda Rock

(Hilary Combes) - I called my finance business Mathilda Rock because Mathilda is an amalgamation of my grandmothers' names Matilda and Hilda. The Rock came from my alter-ego as a Rock Chick.

Taylor-Made Quizzes

(Hilary Combes) - I called my quiz business Taylor-Made Quizzes, because my married surname is Taylor and I custom write quiz events.

Amped and Revamped

(Hilary Combes) - I called my recycled and upcycled jewellery enterprise Amped and Revamped because it reflected what it does and it has a music link (Amp) to my Rock Chick alter-ego.

The Wonky Pixie

(Amber-Pixie Rose) - I choose my name because off the beaten track, and I love little paths off into nature (which are rarely straight!) One of my nicknames is Pixie and it's what everyone calls me (apart from my mum) and I handcraft all sorts of whimsical and faery things that are quirky and with a little dash of magick and wonky. The Wonky Pixie is also about me personally as I live with chronic and invisible illnesses and my body is a little on the wonky side, as I sometimes need to walk/waddle with a cane.

Jazz & Milly

(Mandeep Kaur) - Before finalizing Jazz & Milly, I tried so many names , some were not getting connected to my mind and some were not available on iponz then finally used my daughters names.

One Bite Design

(Helen Mischewski) - As a teenager in a big school my workload would overwhelm me at times with the amount of things that I had on my 'to do list'. My very wise Father would always (and still does - truth be told) ask… "Helen, how do you eat an elephant?…

"One bite at a time." I still live by this motto. Sometimes our to do list or our circumstances can seem overwhelming but when we stop and think 'One Bite' at a time, we often get things done with more ease than we thought we could. So the name 'One Bite' and the image of an elephant sectioned in to smaller pieces symbolises the saying and action "How do you eat an elephant? One bite at a time."

The Village Snob (Paul Harris) - The Village Snob came about as a complete joke many years before I started the business, but as I had joked about it, everyone knew if I ever got into coffee it would be called The Village Snob.

The Snobby Collective

was an extension of the same brand and representing the idea of a group of coffee (snobs) businesses working together to form a subscription service.

Latch Nursing and Maternity Wear

(Gina Oldman) - I got my name after looking at others in the industry, one word and relevant to the industry. So if the big names at the time were Egg and Milk. So went for Latch, as a good latch is important when breastfeeding.

African Encounters

(Karen Platzer) - I wanted a name that made it clear what my business is about, and that wasn't at the bottom of the list in alphabetical directories (having had names that were way down the list in previous businesses) ;) The tagline - Safaris beyond your expectations - came from a comment that I repeatedly heard from my guests.

BigWords

(Fiona Cole) - I named my copywriting business BigWords because as a kid I was always given stick for using big words, and I draw on my wide vocabulary with my work. Although it would not have made the cut if it hadn't also represented my core work to my clients. Feedback I get is that it is memorable and catchy. When I network people I have never met before have heard of my business or remember seeing my brand online, so I know it was a good choice.

Tree Gifts

(Lynette Tonkin) - Well ours became self explanatory in the end, but it wasn't the name that we originally set out with. Our original name really didn't say "what" we did or refer to what we sell and it was hard yakka for a couple of years there until I changed it.. Now I'm not saying you can't go for some convoluted made up name, but hey I'm no Google in size and I don't have the time to keep people guessing. My advice is to try pitching it to yourself as if you're saying it to others on a phone "I'm from zibroskityrade. com" Does it make people go, oh that sounds interesting, tell me more? Or do they go, how the hell do you spell that (that's a good indication they'll never remember it or get it right in a search engine), likely to cause frustration and annoyance leaving them moving right along to your competitors.

Halo Healing

(Victoria Bond) - I chose halo healing because I work with heads and do healing. I actually knew a hairdresser who was called 'Halo' so I rang her and asked her if she minded. I do lot of work with heads so I thought it was appropriate ❤ï¸Â

Veritas Aotearoa Publishing

(Jo Carson-Barr) - The name of our Publishing Company is Veritas Aotearoa Publishing. Veritas was my school motto and means Truth. And I just love the word Aotearoa The Land of The Long White Cloud. We do tend to shorten it to VA Publishing because it is a bit of a mouthful our full name.
Tips On Choosing a Business Name
As you can see from the answers our business owners gave above, there is many different ways to come up with a new business name. We're going to add to those by sharing our top tips on how to pick a name for a new business: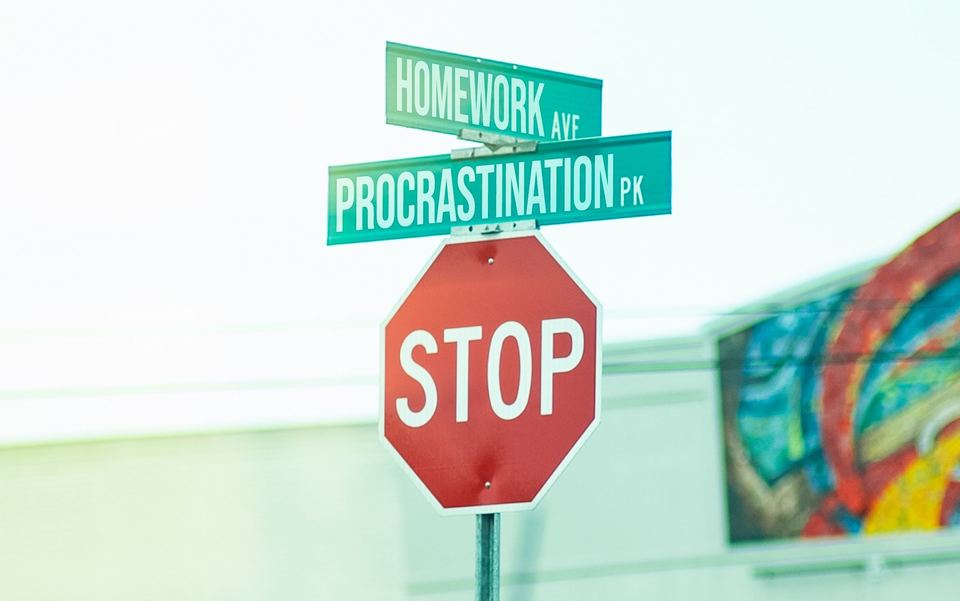 Choose a name which is easy to spell, say and remember.
Try to avoid a limiting name. For example, being very specific and calling it My Wooden Trays, limits it to selling trays. What happens if you want to sell something else later on?
Undertake a big check online to see if your chosen name is already in use. OneCheck is a good tool to do this with.
Get the most relevant domain names - .com, .nz and .co.nz You can check if the domain names are available too.
Try to pick a name which conveys a bit of meaning about what your business sells.
Get feedback from friends and family on your chosen name. They are likely to see it differently from you.
Keep your target audience in mind. Will they like certain names and dislike others?
Once you've got your name sorted, come and buy your domain name and start your free DIY website over at Website World today!