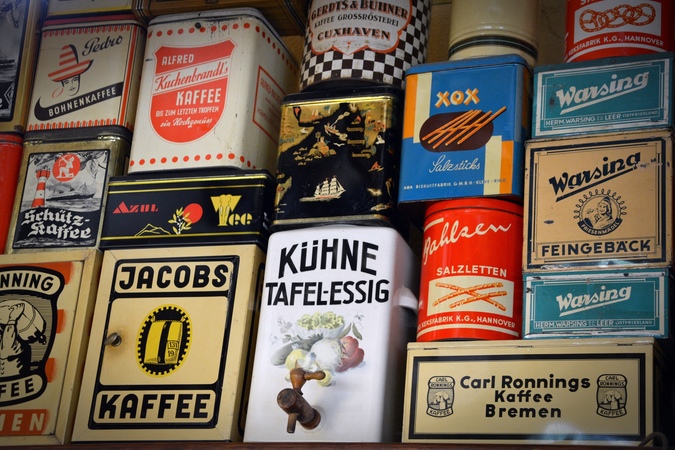 Instagram hashtags can put your posts in front of a wider audience and increase the number of your followers. They can also help increase post engagement and build a recognisable brand image. There's a right way and a wrong way of using Instagram hashtags, and today we'll explain:
what are hashtags
benefits to your business of using hashtags
how to use hashtags successfully
where to find the performing Instagram hashtags
top 100 Instagram hashtags in 2020
We'll also share with you some New Zealand businesses who are using hashtags as a part of their Instagram strategy.
A hashtag # is not only used on Instagram. No one actually can pinpoint down the exact origin of the hashtag. It's first use in technology was in the 1960's in the USA when it was fitted onto the first Touch Tone phone pad. It was known as the octothorpe initially, which then changed names to become the pound symbol. The problem came when the # symbol began use in Britain as they already had a pound symbol £. So they called it a hash.
The first use of a hashtag on the internet was in Internet Relay Chat or IRC. IRC, which was created in 1988, was a network where users communicated with each other through channels. Each channel started with a # followed by the subject they were talking about. For example, #England was a channel where people talked about England.
When Twitter came along, Chris Messina, a user of Twitter, suggested that they use the # to group and organise discussions.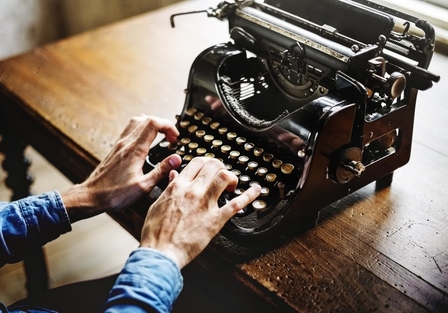 Well, that idea didn't go down well with the founder of Twitter Evan Williams. He told Messina he was wrong and the # was too technical and would never become popular!
People did use it though, but it wasn't until 2008 that using a # in Twitter became popular. Twitter acknowledged this in 2009 by hyperlinking # in Tweets to their search results for #. This continued to raise the use of hashtags in Twitter!
Since then, the use of a # has spread to other social networking sites including Instagram. We'll discuss the benefits of using them next.
Benefits of Using Hashtags on Instagram
When using hashtags on Instagram, you can receive multiple benefits, including:
being found by an audience specifically interested in what you have to say
ability to build a community outside of your regular followers
boosting your industry specific credibility and authority
increased awareness of your business
To reap these benefits, you do need to have a hashtag strategy in place, and that's what we'll cover next.
How to Use Hashtags Successfully on Instagram
Hashtags are clickable phrases or topics which are added to Instagram posts. Businesses add hashtags to help people find their content, while users use hashtags to find content they are interested in seeing. When a hashtag is clicked on, they are directed to the specific gallery feed for that hashtag. Hashtags can also be added to a business' profile bio.
A great Instagram hashtag strategy will be well researched and planned. This will require you to:
organise your hashtags - keep track of the hashtags you've used, how often they were used, and which ones were the most successful. This can be done on an Excel sheet.
find the best hashtag number - 91% of top brands on Instagram use seven or less hashtags per post. That works for them, but you need to check that it works well for your business too. Do some trials to find your magic number.
start small and focused - just like with keywords, the popular hashtags have plenty of competition. Start your strategy using the less popular hashtags which are highly specific to your brand, and you'll grow an engaged audience quickly.
check out others in your industry - what hashtags are they using that they've had success with?
Then comes the time to start creating your hashtags. Hashtags are best kept to 140 characters or less. In saying that, you should:
#keepitsimple – short and sweet is key to being noticed and remembered
#dont #use #lots #of #hashtags– this is really annoying and off-putting
#searchforkeywords – research the keywords others are using
#promoteyourevents – hashtags are great for event promotion
Finally, you'll also need to decide upon the type of hashtags you want to use. Having a range is far better than having all of your eggs in one basket. The different hashtag types are:
branded hashtags - these are specific to your business and are up to you to create
location based hashtags - perfect for eCommerce businesses to promote their physical stores, but also useful to tell customers which products could be used where
entertainment hashtags - think humorous and engaging, rather than a way to increase your follower numbers
mass appeal hashtags - you're competing with the big boys, but a hashtag which appeals to a huge audience can work. Think very common phrases and words here.
timely hashtags - related to a specific season, day or month
trending hashtags - these could be the hashtags people are using at the moment, and can be related to current events
niche hashtags - specific to a highly targeted audience
special even hashtags - usually used for sales, discounts and contests
As well as developing your own specific hashtags, it's great to be able to get a head start on your campaign by researching what the most popular tags are. We'll show you how to do this next.
Finding the Most Popular Instagram Hashtags
You could spend hours looking through Instagram and Twitter to see what's being used. Or you could use one of these handy hashtag research tools instead:
Sometimes though, it's nice to simply be given a list of hashtags without having to do any research. So, here are the 2019 top 100 performing Instagram hashtags as stated by All Hashtag: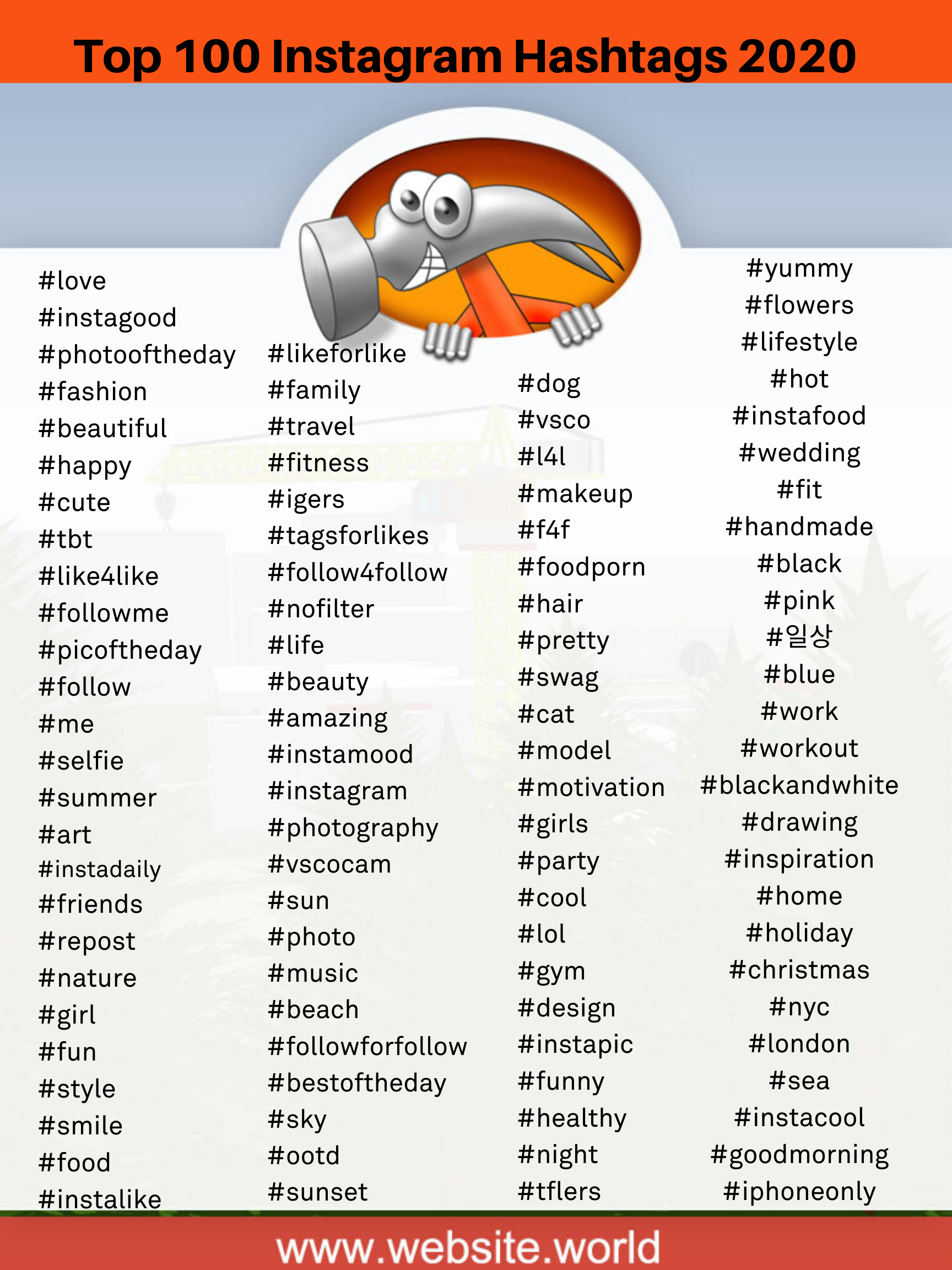 NZ Businesses Using Instagram Hashtags
In our NZ free business networking group, we asked members to share a link to their business Instagram page so we could check out how they were using hashtags. Here is what we saw: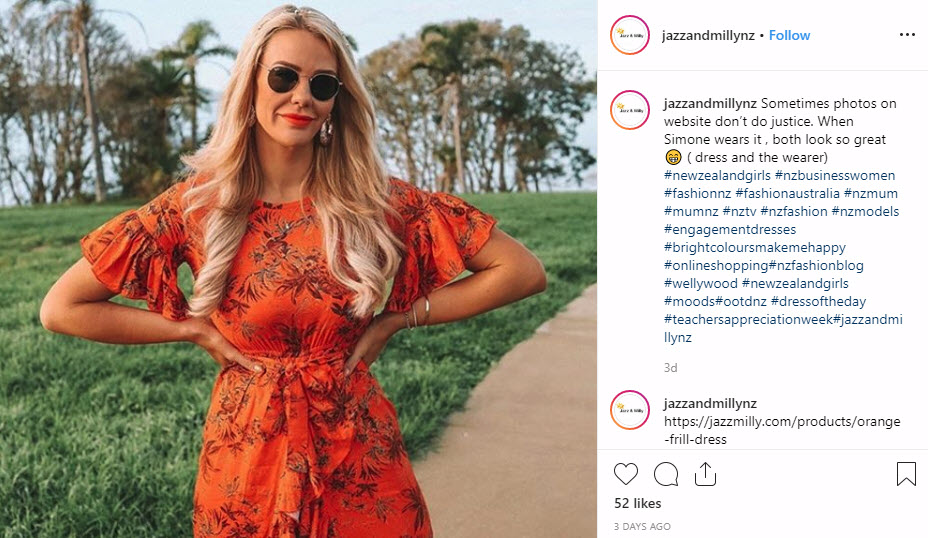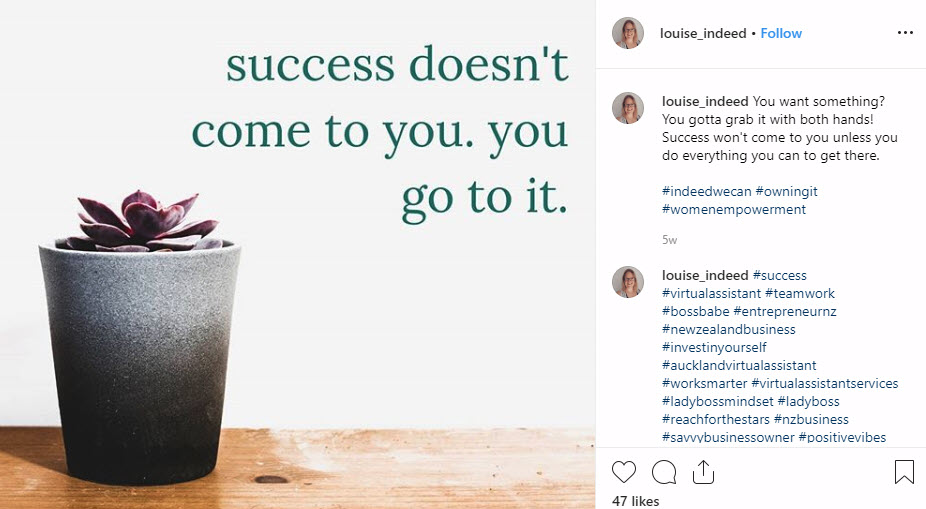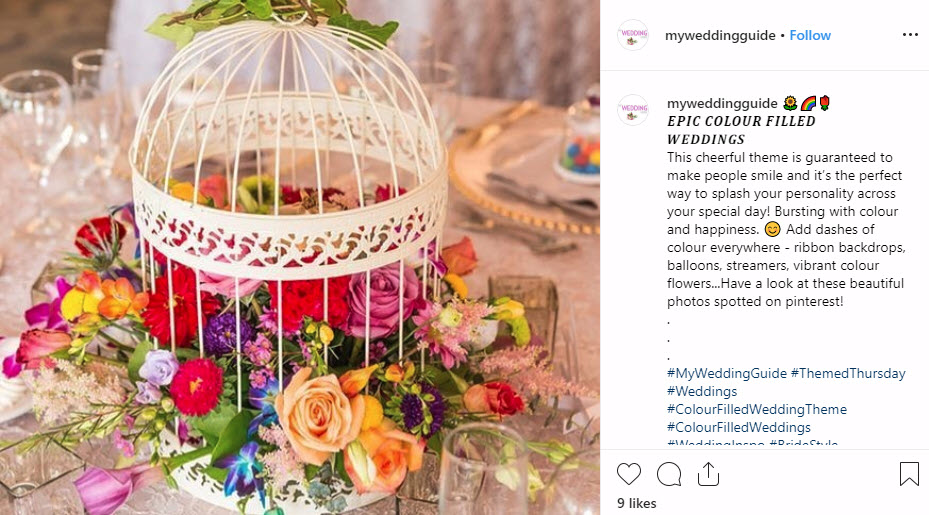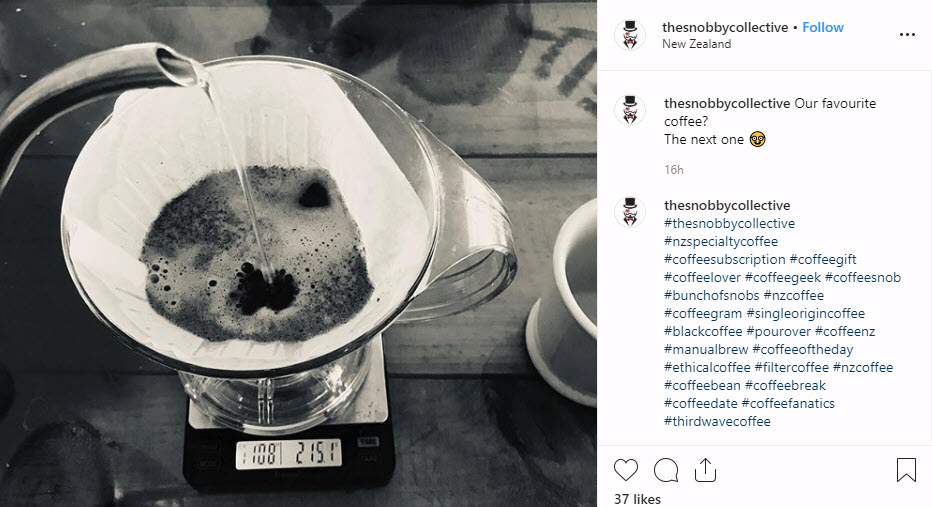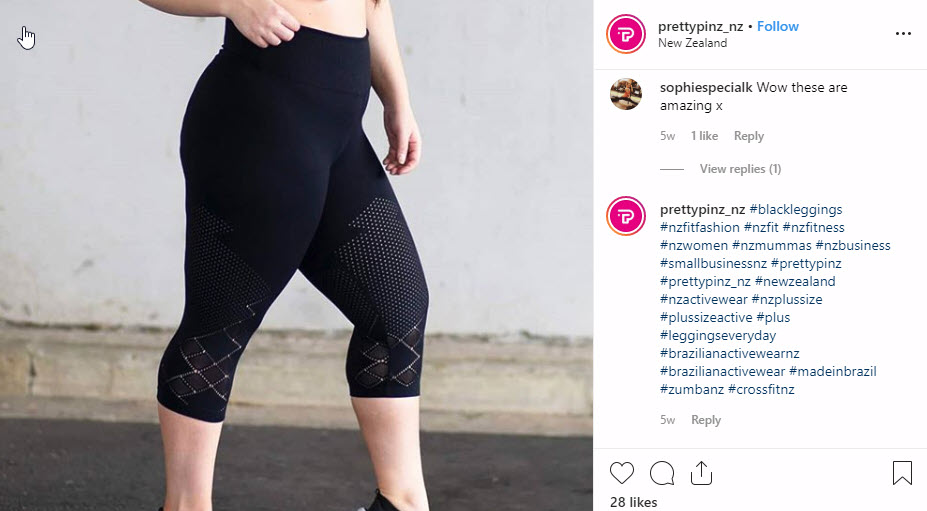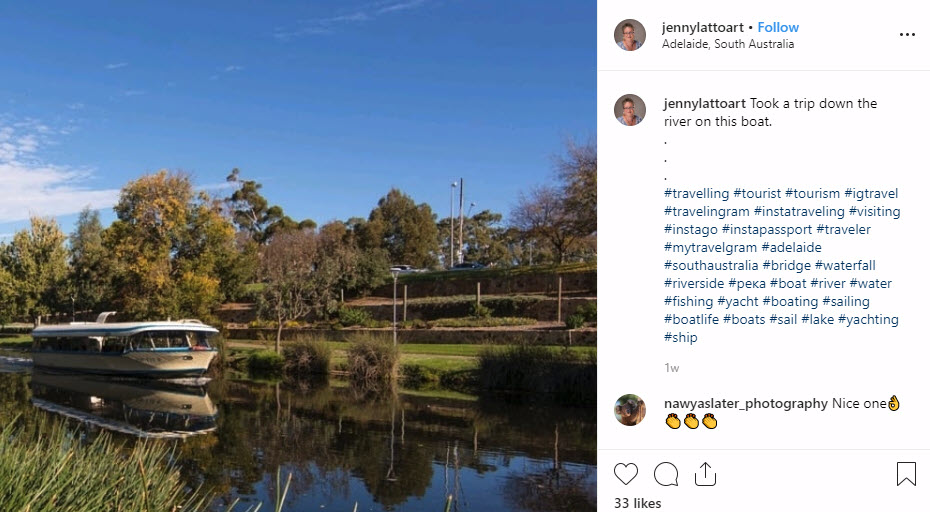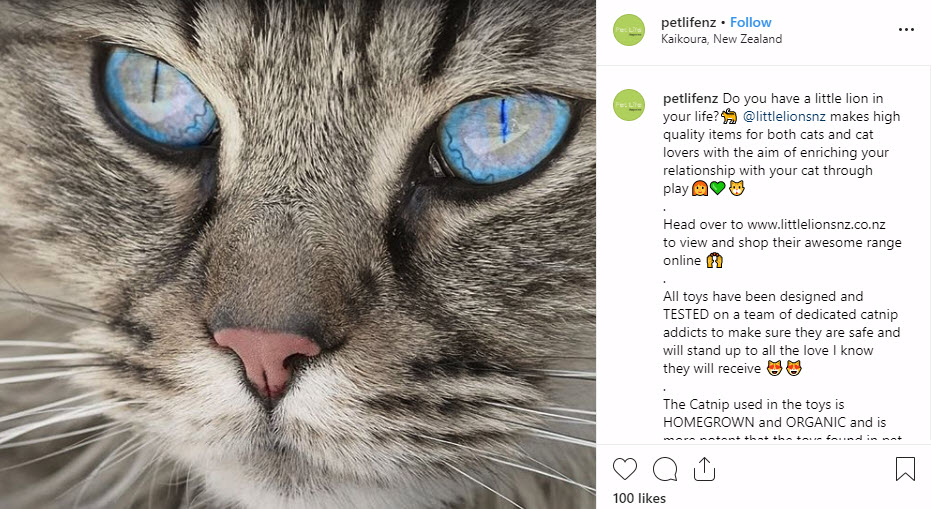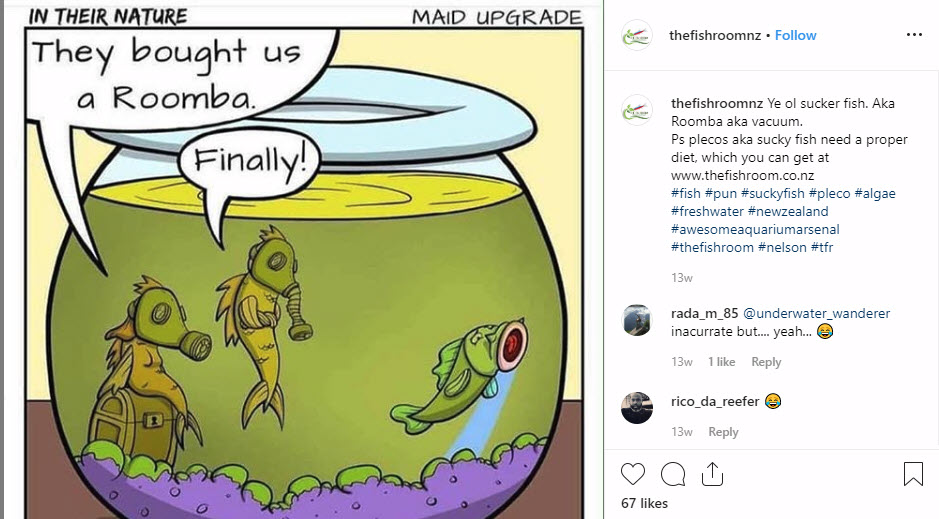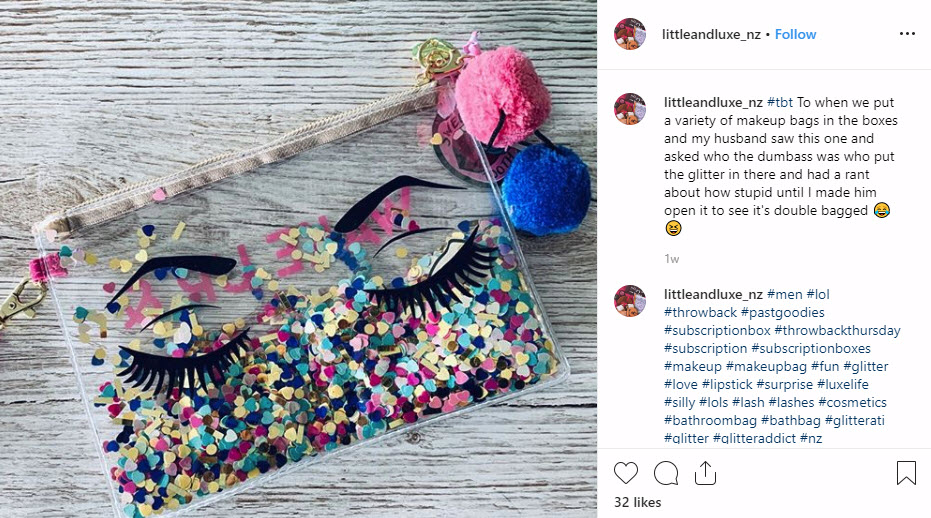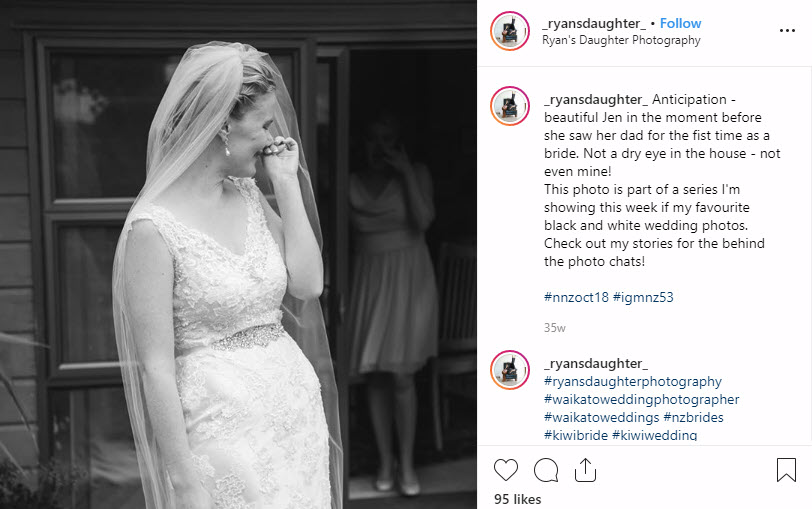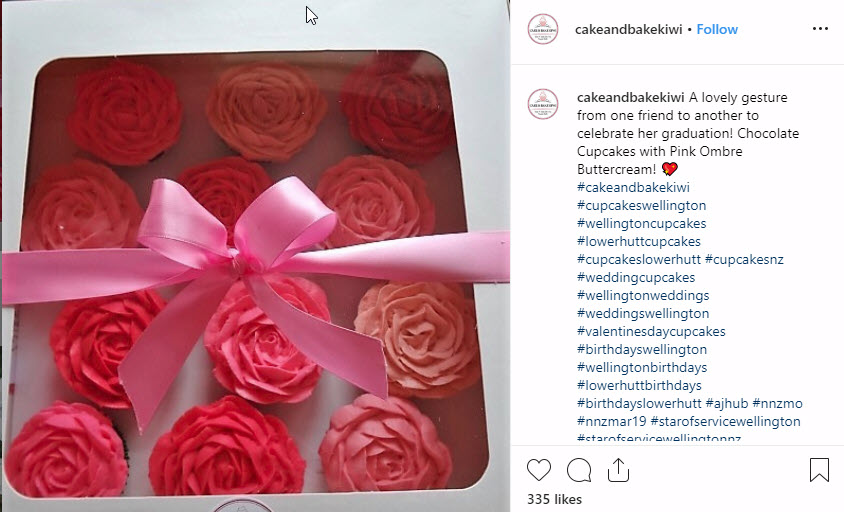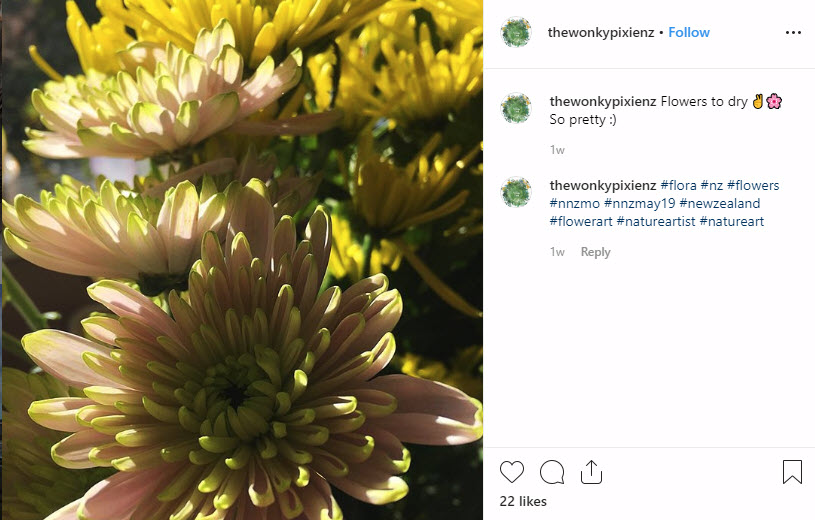 So, where to next? We recommend that you take a visit to the Instagram help centre if you have any other questions. Otherwise it's a matter of trial and error until you create a hashtag strategy which works for your business.