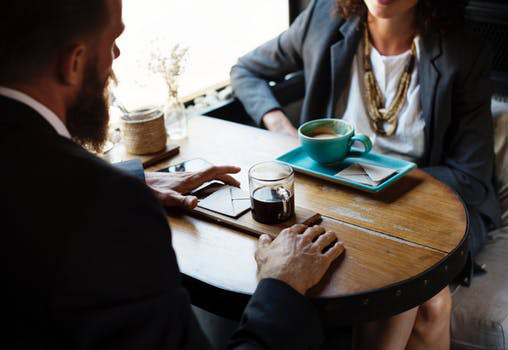 A business coach operates a little differently from a business advisor. As a coach I believe that you are the expert in you, your business and your industry. Through questioning I help you to come up with the solutions that best suit your needs and keep you on track to achieving key milestones within your business.
You may not think you have the answers within you – but you do!
That's the surprising impact and empowering effect of a coaching session that enables you to gain the insight to see that you have all the answers you need.
5 Key Reasons to Invest in a Business Coach
Collaboration:
self-employment can be a lonely road. It is easy to get side-tracked with ideas and plans but working in a silo often means very little progress is made as you toss ideas around and around in your head. Working in collaboration with a coach can help sort a mind cluttered with ideas and create faster decision making, more efficient business practices resulting in taking quick action, which is essential to business success.
Confidence
: business coaches not only work on the business side of things. They work on you. Your mindset, beliefs and confidence. Often it is these elements that are missing in business success. Working with a coach leads to more self-confidence, expands mindsets and eliminates limiting beliefs.
Clarity
: Where do you want your business to be in 1, 3 and 5 years time? What is your next step? What's holding you back from getting to this milestone? Working with a coach sheds light on the bigger picture and provides clarity on the path ahead.
Accountability
: a coach serves as an accountability partner, challenging you to set and achieve goals that help keep the momentum of your business going.
Support
: The support you receive from one-on-one coaching will encourage you to do things you likely would never do on your own. A coach can push you to think outside the box and reach for higher aspirations. Coaches can also support your overall business growth by spotting opportunities within their network or in other industries. They may lead you to key contacts and support that can help you on your entrepreneurial journey.
A good business coach can help you tap into your potential. Investing in yourself is an area often neglected by business owners, but a good coach can pay dividends in the long run.
Thanks to Shailinee Perera from Emerge and Transform Coaching for sharing her article with us. For more information on her coaching services, please visit her website.
Posted: Wednesday 20 June 2018