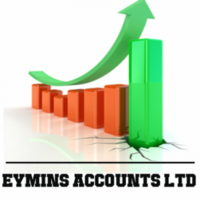 Eymins Accounts is based in Waikanae and offers a full range of Bookkeeping and Payroll Services.

We offer bookkeeping services for small businesses and CPAs in New Zealand. Our services include bank reconciliations, accounts payable, accounts receivable, bookkeeping, and other accounting work.

Sylvie can be contracted.

We never have to be physically present at your site, unless you want us to; as we can access your Xero or MYOB Essentials files online unless you want Sylvie to come to your place of business.

Sylvie is a Member of the NZQBA (NZ Bookkeeper Association.

https://www.nzqba.co.nz/bookkeeper/eymins-accounts-ltd/

Sylvie is not an Accountant but a Bookkeeper thought at the moment she is updating some of her European Diplomas and Certificates for the Accounting Technician Bookkeeper Pathway via the Career Academy and AAT to satisfy the NZ Bookkeeper Association Requirements.

We are at the moment confronted with a lot of Problems (Covid/War/Companies going Bankrupts, etc), If you want our services, we can discuss your needs, and offer a Package Price that you will have to pay 100 percent ahead of any jobs.


28 Kanawa Street
Waikanae
Waikanae
North Island
5036
New Zealand