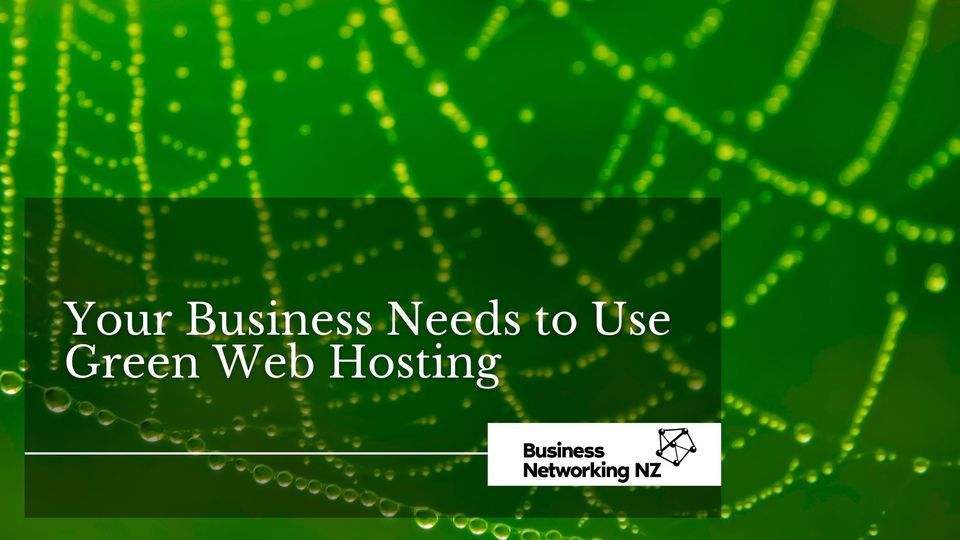 Heard of green web hosting? It's an environmentally friendly way for you to host your website on the internet and a great way of demonstrating to your customers your commitment to the environment.
A green web host is a website hosting company who is proactive about providing an eco-friendly way of hosting their customers' websites. In New Zealand, Website World provide green web hosting for their customers, and have achieved a net zero carbon footprint for their hosting.
How Does Green Web Hosting Work?
Green web hosting works just as standard hosting does, providing the services required to make your website visible on the internet. The key difference is that a green web host has made a commitment to provide hosting services which have little to no environmental impact.
Throughout the world, there are many huge data centres which are filled with rows of stacked servers. The data centres are mostly owned by large corporate cloud data providers. They lease space on their servers to web hosts, who in turn host their customers' website data on these servers.
Data centres use a lot of electricity to operate their servers, which in turn create significant heat. Cooling systems are then required to reduce and maintain a cool temperature within the data centre, which use additional energy and create CO2.
Web hosts will lease space through a cloud data provider, who will allocate servers to store the data provided by the web host. This data comes from their customers websites. Web hosts do this because building and maintaining a data centre is expensive and the amount of data they need to host in the cloud is small. Web hosts are usually allocated use of specific servers, the quantity and location vary depending upon where the majority of their customers and the visitors to their customers websites are.
In order to be a green host, a web host needs to choose an environmentally friendly data centre and/or purchase carbon credits to offset their carbon footprint, which are officially known as:
Renewable Energy Certificates (REC) - using renewable energy to power their chosen data centres and facilities
Carbon Offset Certificates (VER) - buying carbon credits to offset their carbon footprint
Website World use AWS as their cloud data centre provider. AWS are committed to reducing the carbon footprint of their data centers and reaching net-zero carbon 10 years before required by the Paris Agreement. AWS are also on track to powering their operations with 100% renewable energy by 2025. AWS also provide Website World with a carbon footprint report on their data centre usage, which they use to track their AWS hosting emissions and take action to continually achieve a net carbon zero footprint.
Website World have also purchased carbon offsets from a NZ based provider to ensure their hosting remains green!
Benefits of Choosing Green Web Hosting
When you choose a green web host such as Website World, you are making a decision to demonstrate your business' commitment to the environment. The benefits of using green hosting include:
lowering your environmental impact from having a website
create a positive and eco-friendly brand image
have multiple marketing opportunities to promote your business' commitment to the environment to your customers
Customers throughout NZ are actively searching for businesses who demonstrate they make eco-friendly choices. Choose a web host who offers green hosting and we'll all enjoy a greener future.