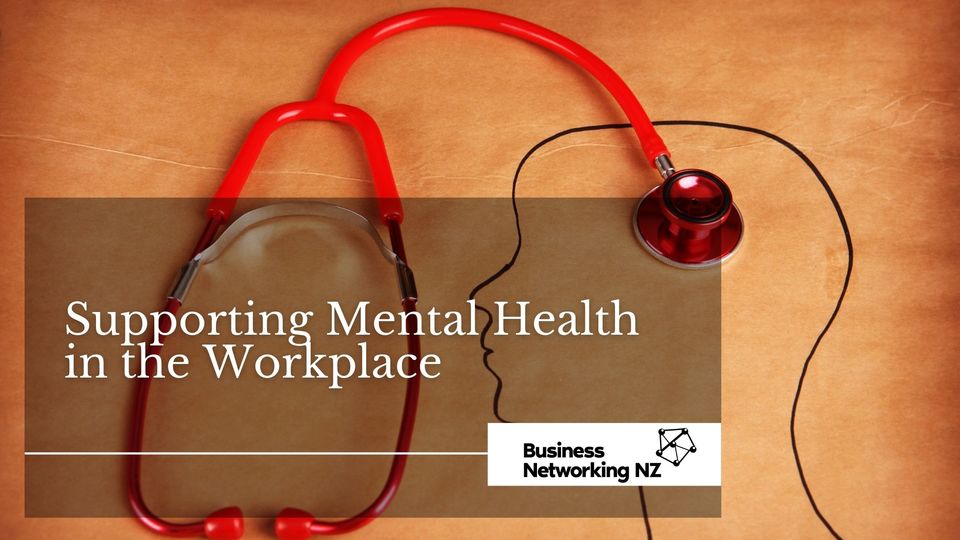 Everyone has mental health, and it can range from excellent through to poor, just like our physical health. Our mental health affects the way we think, the things we want to do, the energy we have to do things and the ability to manage challenges we face. In New Zealand, mental distress is common and it is important that you know about and can support your employees and others within the workplace who are distressed.
Supporting Positive Mental Health in the Workplace
Whether you are a business owner, manager or employee, you are well placed to help create a positive workplace environment and respond to mental distress. Here are some tips to help get you started:
check in - touch base with your coworkers regularly. Chat with them about how they are doing, ask if they need any help and encourage them to reach out for support if needed.
learn the signs of emotional distress - from missed deadlines, confused thinking, withdrawing from friends, mood swings, low energy, tiredness, headaches and excessive fears, there are a lot of signs to be aware of which may suggest someone is having problems.
help others reduce and manage stress - this could be by organising a professional to run a course on stress for team members, or by asking the person what they are struggling with, and identifying solutions. Working from home, reduced hours, less work allocation or pausing on some projects are good things to consider implementing.
provide mental health resources - there are lots of online resources about mental health that you can share within your workplace. During staff meetings, allocate time to share information too.
encourage breaks and activities - standing desks, leaving the office at lunchtime, playing sports, taking regular breaks and avoiding overtime are to be encouraged.
Where to Get Professional Help
Sometimes it is necessary to reach out to a professional for mental health support, either for yourself or a colleague. Here are some of the available helplines:
Need to talk? Free call or text 1737 any time for support from a trained counsellor.

Lifeline – 0800 543 354 (0800 LIFELINE) or free text 4357 (HELP).

Suicide Crisis Helpline – 0508 828 865 (0508 TAUTOKO).

Healthline – 0800 611 116

Samaritans – 0800 726 666