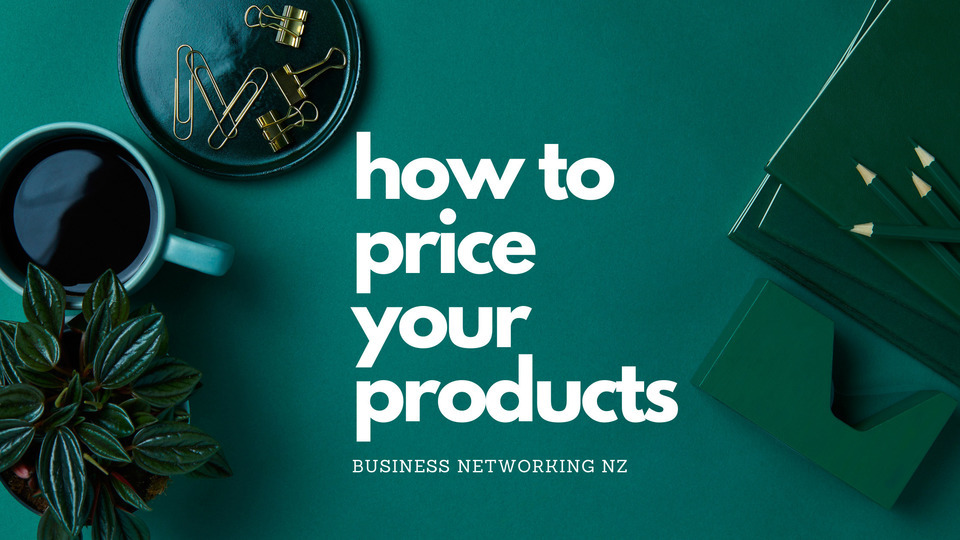 It's now come to asking yourself the big question: how much should I charge for my products? Your business' revenue will depend on the prices you set and even determine the success of your business. In this article, we'll walk you through your pricing strategy options, how to price your products and how to ensure your pricing remains clear for customers to understand.
Your Pricing Strategy Options
When it comes to pricing strategies, you have a few options:
cost base pricing - this is your cost price with a margin added to it for a profit
volume pricing - by buying and selling in bulk, you are able to pas on savings and earn higher profits
competition matching - you charge what your competitor charges
The option you select will depend on the type of product you are selling. Remember though, the first rule of product pricing is that you need to get more money out of the sale than you put in, and this money needs to cover multiple expenses including the cost of goods sold.
How to Price Your Product
You've done the maths and worked out your cost of goods. We're going to call them your variable costs. You use them, add a profit margin and include your fixed costs. Let's split each of these out further:
Variable costs - how much does each product cost you to make? This includes the materials used to make them, the production time, packaging, promotional materials and shipping costs. It is important to note that the variable costs may shift slightly, so add a little bit of leeway in your pricing.
Profit margin - this can vary depending upon how much of a profit you want to make, your product pricing strategy and whether you will be wholesaling your product or not. Remember that your final price needs to still be accepted by your customers and that there is room to add your fixed costs too.
Fixed costs - these are costs that will remain regardless of how many products you sell. They cover things such as insurance, electricity and website.
Keeping Your Pricing Clear for Customers
In New Zealand, you have the responsibility of providing clear, unambiguous and accurate product pricing. You can have sales, offer discounts and share price comparisons, but you must follow the rules when doing so. This means when having a promotion, you must:
take any discounts off the regular price
not claim it is the lowest or cheapest price without knowing you are 100% correct
use the word sale to mean the opportunity to purchase at a reduced price for a short time period
use the word clearance only when you are clearing goods
be clear on which product are 'on sale'
never use bait advertising
Bait advertising is the practice of advertising a product that you cannot supply to get people into your store or website. This is an illegal practice. To avoid this, you should:
supply the product for a reasonable timeframe and have reasonable quantities - if you mention a time period, it is expected that the product will be available within that time. Likewise if you state a set number of products in your advertising, there should be that many available.
only advertise the products when you can be certain that you will have them available to sell, even if they are coming from your supplier.
keep your website updated in regards to stock quantities and special offers, removing those no longer valid.
offer rainchecks if applicable
Website World offer a local and better eCommerce solution for NZ businesses. Affordable monthly fees in NZ$ and locally owned and operated too!
Need a website to sell your products?
Start your 30-day free trial of Website World - no credit card required.