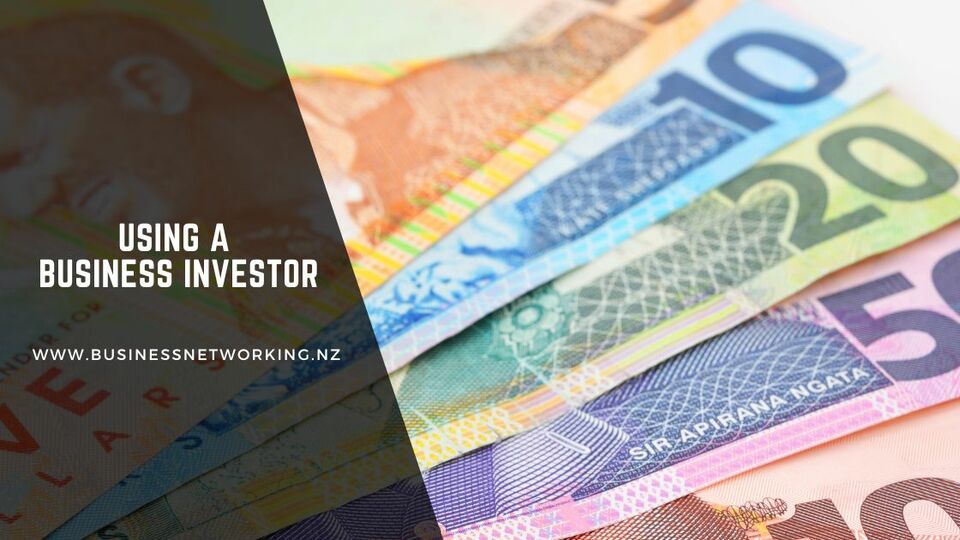 You've got a great idea for a business and need some financial help to get it moving. Or, you have an existing business and are looking for an investor to help you take it to the next level. Regardless of your reasons, an investor is someone who can provide you with cash in return for something. This could be interest payments if the investment is a loan, or part ownership of your business, and/or part of the business profit.
A business investor could be someone you know, such as a friend or family member, another business owner, a venture capitalist or an angel investor. To encourage them to make an investment, you will need to show them that it is worthwhile to them. This is done through preparing an investment proposal document which clearly lays out your business plans and forecasts. Then comes the part where you need to find and approach potential investors. Let's take a look at the entire process in detail.
Why Do You Need a Business Investor?
A business investor can provide you with the cash needed to achieve your business goals, such as buying new machinery to increase manufacturing capabilities or purchasing new supplies to grow your product range. Depending on the type of investor you choose, they could also bring to the table advice and their own business experience and knowledge.
It is important that your investment proposal is clear on exactly what you want them to provide and what your expectations are regarding their involvement in your business.
What is a Business Investment Proposal?
Your investment proposal is a document which describes your business' goals, and demonstrates why investing in your business is a good idea. It needs to persuade the investor by answering all of their questions about your business, why their investment is required and what they will receive in return. All of this requires considerable preparation by you first.
Gather all the information and data from your business, including your past financials and forecasts, budgets, revenue, business goals etc
Confirm your target audience/buyer persona and have an in depth understanding of how your business will meet their identified needs
Research your competition thoroughly. What percentage do they have in the market and how big is the existing market? What are their offerings and what gaps can you identify? What can your business bring to the market that your competitors don't, and why would your target audience choose your business over another?
Research your potential investors. You may already have an idea of who you would like to approach, in which case it will be easier to collate information on them, including what their needs are, the type of investor they are and the types of information they focus upon in a proposal. If you don't know who to approach, firstly decide on exactly what you want from an investor and what you are prepared to give them. From this, choose the type of investor (angel, bank, corporate, venture, peer to peer) that best fits with your needs.
Then you will need to use this information to help you find the right investor.
Finding the Right Business Investor
Next you will need to spend time creating a shortlist of potential investors. To find these names, do some research online, consider people you know already, ask for recommendations from other business owners, and look within local and national business networks. Check out your local chamber of commerce and regional business partner network too.
Once you have made your shortlist, consider each one individually and rank according to their suitability. The types of information about each investor that you will want to consider includes their:
ability to fund your business - do they have the cash available to fund your business? Or will they need to borrow it, then expect a greater return as they'd be paying interest on their loan?
funding reputation - are they happy to fund only highly specific projects? What do previous recipients say about them?
funding history - does the investor have a history of declining funding applications? Or do they say yes often?
investment diversification - what are they currently investing in? Are they highly niche specific, or do they have their hands in lots of areas?
fit with your brand - are you happy that the investor would fit comfortable with your brand? Would your customers feel the same way?
personality - are they easy to get along with. Do you both see eye to eye? Would you feel comfortable approaching and asking them for help?
Writing an Investor Business Proposal
While the days of 40 page proposals are gone, but it still does take considerable time to put together a business proposal for an investor in terms of both research and the writing. Here is a list of what you should be written into your investment proposal document:
Cover letter - like with a job application, if your cover letter is no good, then nothing further will progress with your application. Inside your cover letter, you'll need to get the interest of your investor enough that they are wanting to arrange a time for you to pitch your offer to them.
Executive summary - this is the overview of your business and proposal, making it one of the most important pieces. Inside you should include all of the key things you want the investor to know about your business and the reasons they should support you. The executive summary can also be used as a stand alone document.
Opportunity - here you should discuss what problem it is your business will solve, how you will solve it and the data which backs up your claims.
Market analysis - describe what the target market and key trends are, how your business is positioned to take advantage of how things are now and will be in the future. Explain how your business is superior to your competition in terms of what they currently provide and what you have to offer instead.
Marketing plan - show how you will promote your business and solution in a marketing plan that clearly states how your target audience will be reached, what marketing initiatives you'll use, your sales plan and customer journey.
Milestones - describe what you will be keeping track of along the way, identifying the key dates and goals you will want to achieve.
Company details - here is where you will give all the information about your business including its structure, owners and employees, planning documents and any other key information.
Financial plan - this is where you include all of the financial data you have for your business, including a profit and loss statement, cash flow, balance sheet and future predictions.
Now it is time for you to create your pitch! A pitch is usually presented during a meeting with your investor once they have shown interest in your proposal. Your pitch presentation can be done verbally with or without the use of visual aides, and will walk the investor through essentially what is your business proposal document.
Asking the advice of other business owners is also useful. If you have a newish business, then take a read of this top advice given from other NZ business owners too.