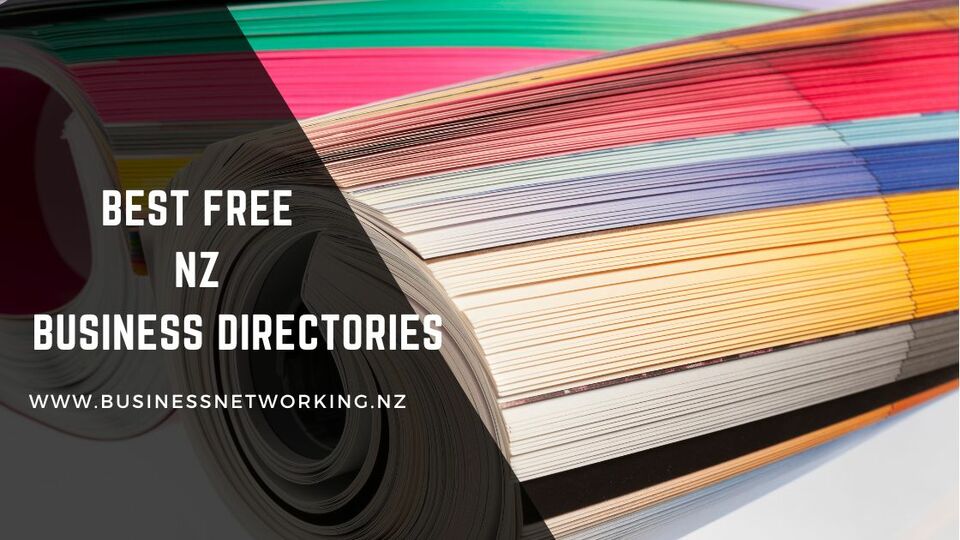 We've done some indepth research and testing to bring you this comprehensive list of the best free New Zealand business directories. As a top free NZ business directory provider ourselves, we only wanted to share other great directories with you. So, we've used a strict criteria as to whether a directory made our list or not. The criteria was:
an easy to navigate website
easy to add and edit a listing
offers a variety of listing categories, including regional specific ones
is found often by Google
has it's business listings found often by Google
quick approval of new listings
only listed NZ businesses
Our List of the Top Free NZ Business Directories
Yes, our list is short and sweet. We only wanted to share with you business directories which are worth the time and effort to add your details to. It can take up to 30 minutes to add a well written blurb and contact details to a listing and your time is precious.
Benefiting from Your Directory Listing
If you think of each page on the internet as an advertising opportunity for a business, having your business listed on it's own page in a directory gives people another way of finding you. They can find you simply by using the directory and looking for products or services like yours. Or they can be using Google and your listing in the directory comes up.
Here are some great tips on how get the most benefits from adding your business details to our free directory.
Complete the short and long description - when writing your listing content, you need to optimise it for search engines and people reading it on the directory site. There are two parts you can complete - the short and long description. In the short description, give a quick synopsis of your business and why someone should find out more about it. In the long description, explain what you sell, why your business is the one the customer should pick and describe your point of difference.
Give a call to action, telling the reader what they should do next - visit your website, contact you via email, or come into your physical store.
Write your listing for people, not search engines. This means it has to accurately describe what you do, makes sense and provides useful information.
Include keywords in your descriptions, but not a giant list of them. Instead add a few sprinkled throughout the text where it makes sense.
Use your correct email address - customers are using our directory everyday to find and contact businesses. Your listing includes a contact form through which a customer can reach you. Make sure you use a correct email address!
Add your business logo - your logo is a key part of your branding. Including it in your listing is a great way to help grow your brand recognition.
Choose the correct category - our directory has many different categories and sub categories in which you can list your business. Make sure you choose the most suitable category to make it easy for customers to find you.

To learn more about the benefits to your business of adding it's details to a directory, take a read of our article What is a Business Directory now!