The use of eco-friendly packaging has grown significantly over the years, with consumer demand for it at the forefront. This has left retailers looking for ideas on how to package individual products, wrap orders to customers and display products in a store.
When selecting specific environmentally friendly packaging, the retailer must also consider these four key features:
containment - will it keep the product safely contained? Can multiple packaged products be placed together for easy transportation and storage?
protection - what type of barrier is required between the product and the consumer? Are there any special postage requirements to meet? Will the product odours be contained? Is spillage likely?
communication - what messages does the packaging need to show? Will the packaging type be suitable for displaying your branding?
convenience - is the product easy to remove from or use within the packaging type?
Then it's time to move on to packaging trials and selection, which we will walk you through now.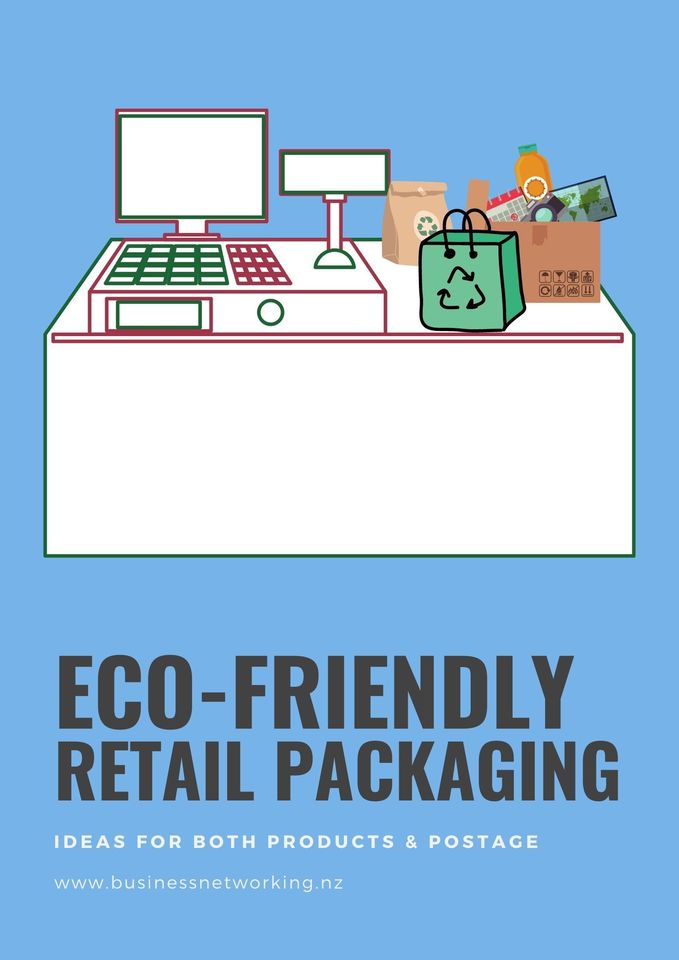 Eco-Friendly Packaging Ideas for Retailers
With consumers being increasingly mindful about the packaging their products come in, retailers are looking for eco-friendly options that meet their requirements. As well as the four key features we identified earlier, this also includes budget, levels of predicted packaging waste, time spent using the packaging, composability, biodegradability, sustainability and visual appeal. Below are some suggestions to consider for your retail packaging and postage requirements:
Paper bags - very traditional, paper bags have been used by retailers for generations. From grocery bags with bases, flat bags and shaped bags with twine handles, there are many sizes and shapes to select from. Look for paper bags which contain recycled paper, have no chemically achieved colours or glossiness, and have an FSC certification. Plain bags are able to be recycled and are biodegradable.
Cardboard boxes - like with paper bags, look for cardboard boxes which contain recycled material, use natural inks and have an FSC certification. As many cardboard boxes end up being recycled, ensure they are easy for end users to compact. You can reduce costs by choosing boxes which are the right size for your product, which reduces cardboard usage and packaging waste inside the box.
Fabric bags - bags made with an environmentally sustainable fabric such as cotton or bamboo make a great reusable packaging option. Ideal for packaging products with lots of pieces, as well as those products that require ongoing storage or protection.
Compostable bags - there are a lot of courier bags that are now made with plant based materials and can be composted or commercially recycled.
Repurposed packaging - here the idea is to use something not originally meant for packaging into packaging. It could also be that the packaging itself could be used for something else once it has done it's job.
Our article Sourcing Sustainable Packaging discusses some of the available options in New Zealand and where to find them - it's well worth a read. Finally, another great way to source eco-friendly options for your packaging is to ask other business owners. Our free Facebook networking group has members from all over New Zealand, from start-ups to experienced business owners - why not ask in here?
Posted: Wednesday 10 February 2021