Instagram hashtags; you either love them or hate them, use them or avoid them like the plague. Whatever your opinions on using hashtags on Instagram, they are a highly effective tool for business accounts. That's because they:
attract new followers
help categorise your posts into topics
are easily searchable
are clickable
can be followed
Today we're taking an in-depth look into using hashtags on Instagram to help grow your social media presence and get more website traffic.
10 Types of Instagram Hashtags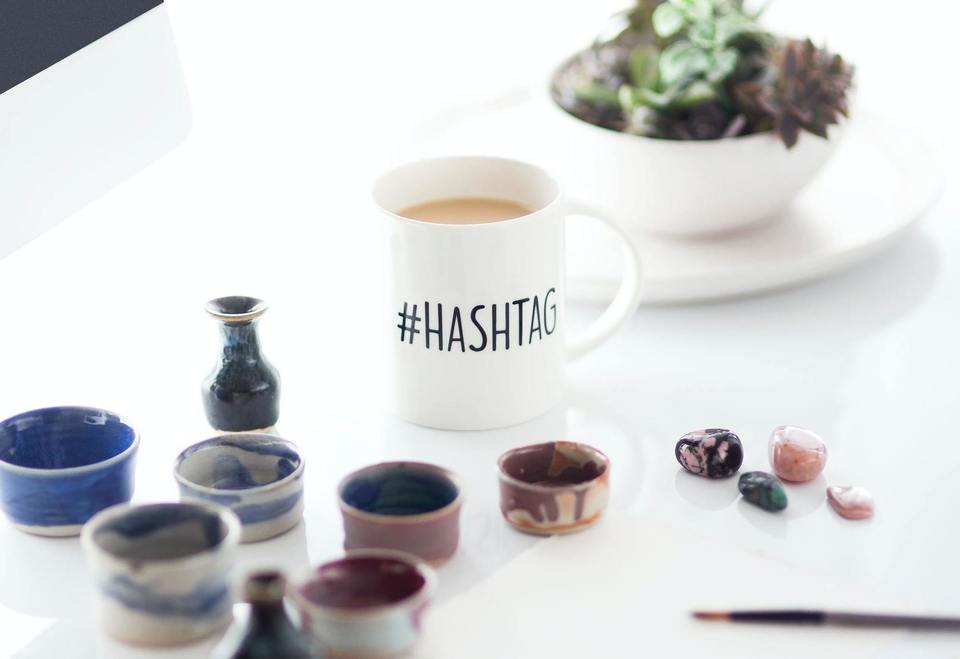 There are ten types of popular Instagram hashtags people and businesses use when posting. They are:
Branded Hashtags
Niche Hashtags
Product or Service Hashtags
Special Event or Seasonal Hashtags
Emoji Hashtags
Daily Hashtags
Industry Instagram Community Hashtags
Acronym Hashtags
Location Hashtags
Relevant Phrase Hashtags
We'll take a look at each hashtag type in turn.
Branded Hashtags - a hashtag you create yourself to promote your own brand; #websitebuilder #bestwebsitebuilder
Niche Hashtags - here you show followers how you fit into your industry; #mumblogger #foodblogger
Product or Service Hashtags - hashtags which explain your products or services using basic keywords; #babyblanket #tutus
Special Event or Seasonal Hashtags - hashtags which refer to the seasons or holidays: #waitangiday #christmas
Emoji Hashtags - hashtags which use emojis within words or phrases, or on their own; #????
Daily Hashtags - hashtags which use days of the week; #mondayblues #techtuesday
Industry Instagram Community Hashtags - hashtags of communities on Instagram to help you find or join them: #mumsofinstagram #craftersofinstagram
Acronym Hashtags - acronyms for common phrases; #YOLO you only live one #TGIF
Location Hashtags
- hashtags to refer to the location of your photo; #auckland #NZ
Relevant Phrase Hashtags - hashtags to help connect to existing communities, a combination of product, niche and community hashtags; #amwriting
How Many Hashtags Should You Use?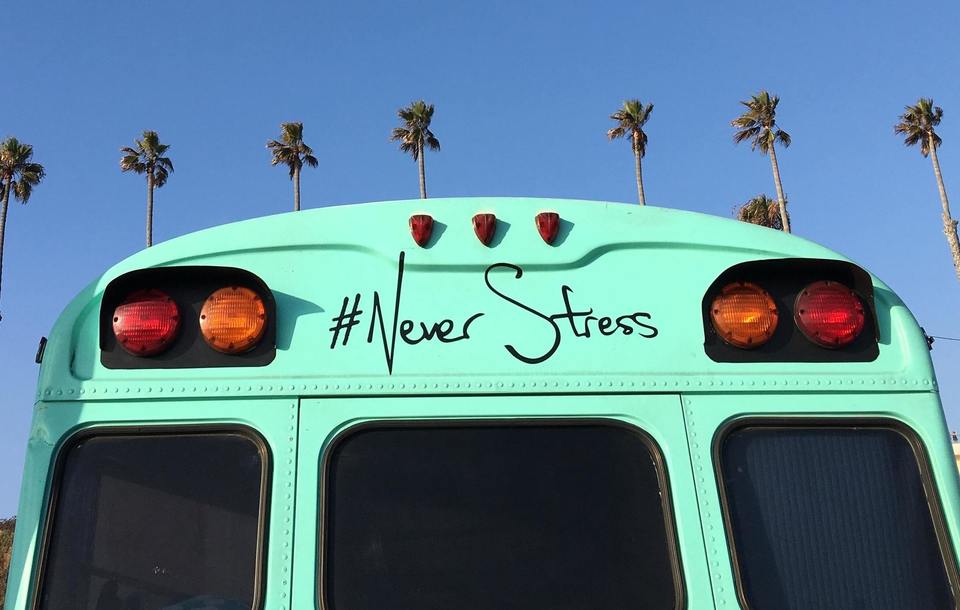 Is there such a thing as having too many hashtags on Instagram? Yes! Anything up to 30 hashtags can be used per Instagram post. If you add more, then your caption or comment will not be posted. But there is a fine balance to be had when choosing how many to use for your business. Some businesses find that less is best, and this is backed up by between one to three hashtags are most commonly used by businesses. 11 is a number that most social media pros agree is beneficial. However you are best to do some testing and find out what number of hashtags works best for your business.
How to Choose Which Hashtags to Use
As mentioned earlier, people search Instagram for hashtags that bring up posts they want to follow or learn more about. So it makes sense to include the relevant ones with your content. You can get a good idea of the types of hashtags you could use by:
checking out what hashtags your competition are using
see which hashtags your audience are using
find out which hashtags influencers in your industry are using
use hashtag finding tools to get ideas of popular hashtags to use
do some hashtag searches within Instagram to check if a particular hashtag is relevant to your business or not
It is best to stick with industry relevant hashtags rather than common ones. Something like #followme may get you some new followers, but they're not going to be the sort of followers that will end up being your customer.
Where to Add Hashtags & How to Hide Them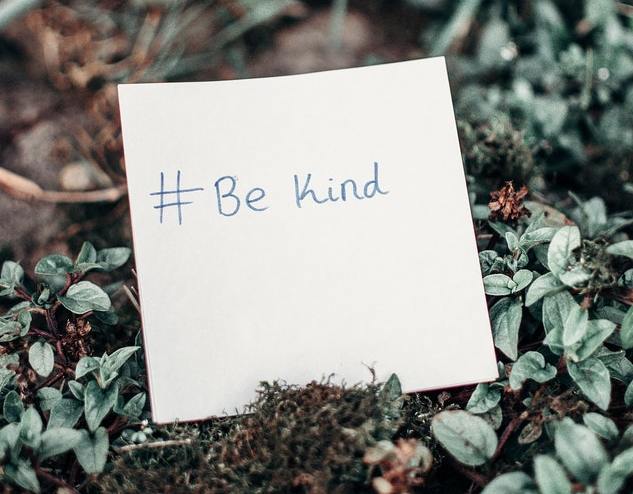 There are three main areas you could choose to add your hashtags. The first is in the main post itself, just under the text. The second is also in the main post, but far down below so that they cannot be seen when scrolling. The third is in the comments of the post itself. Most research up to today has shown that there is not a huge difference in results based upon hashtag placement. However, anecdotally we have heard that some businesses only get results when they use a specific location.
So we're suggesting that where you put your hashtags should come down to personal choice (such as where you best like them) and by your own testing and observations as to the results you get when using in each location.
Examples of Instagram Hashtags By NZ Businesses
We asked members of our free NZ only networking group Business Networking NZ to share examples of their hashtag uses on their Instagram accounts. Here are some of their example Instagram posts and links to their accounts so you can see more of their hashtag usage in action.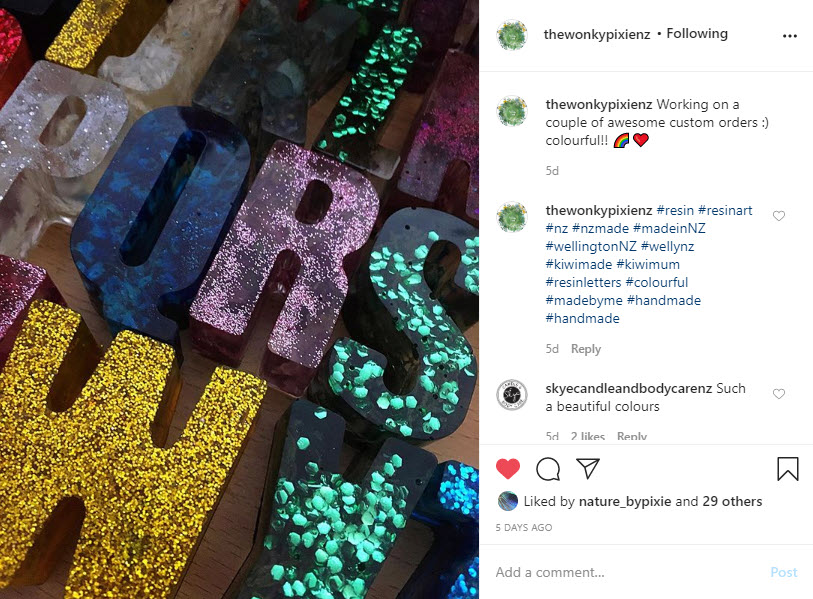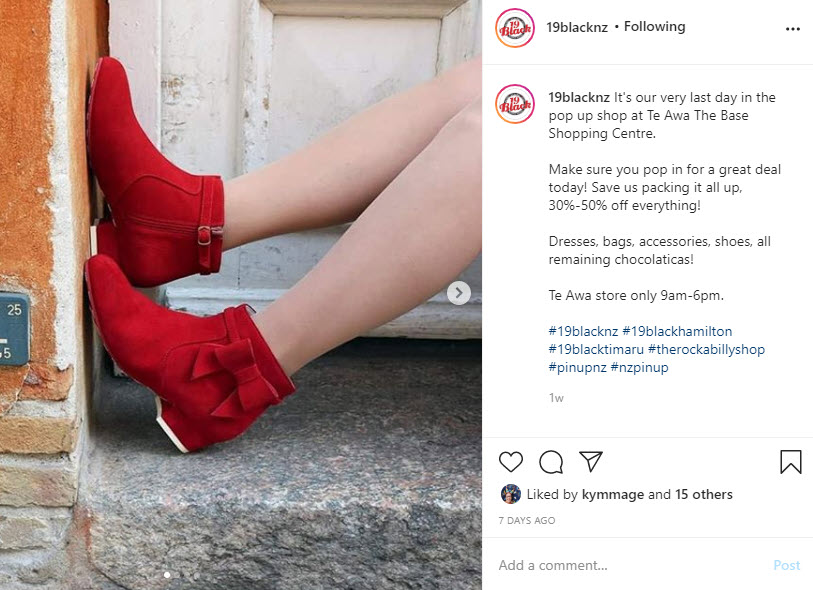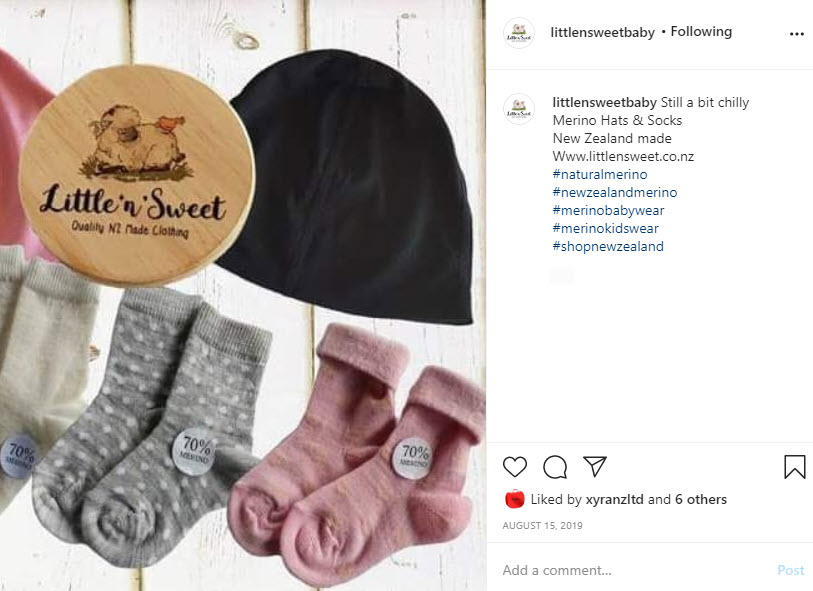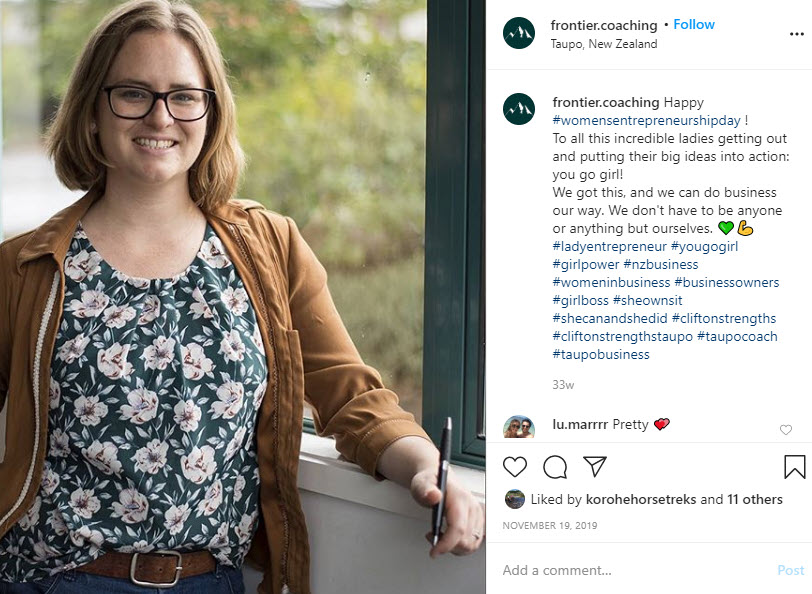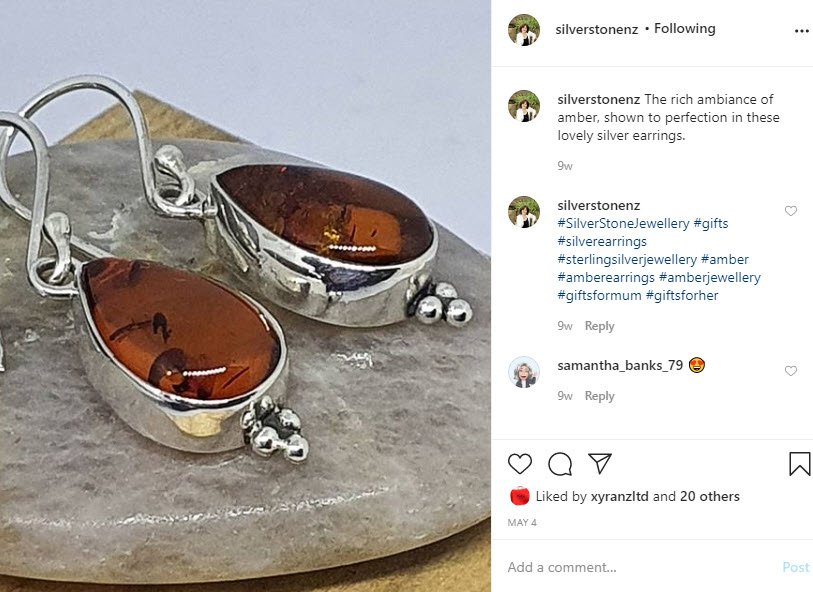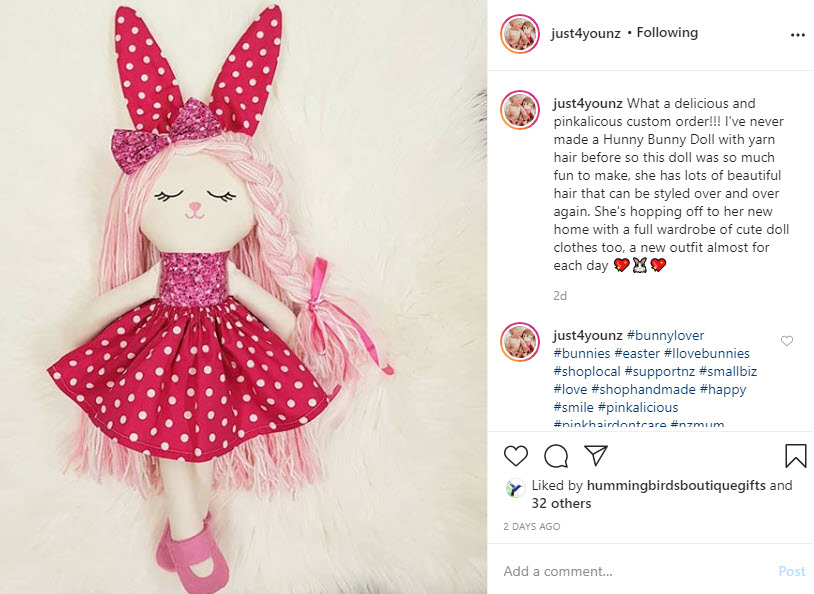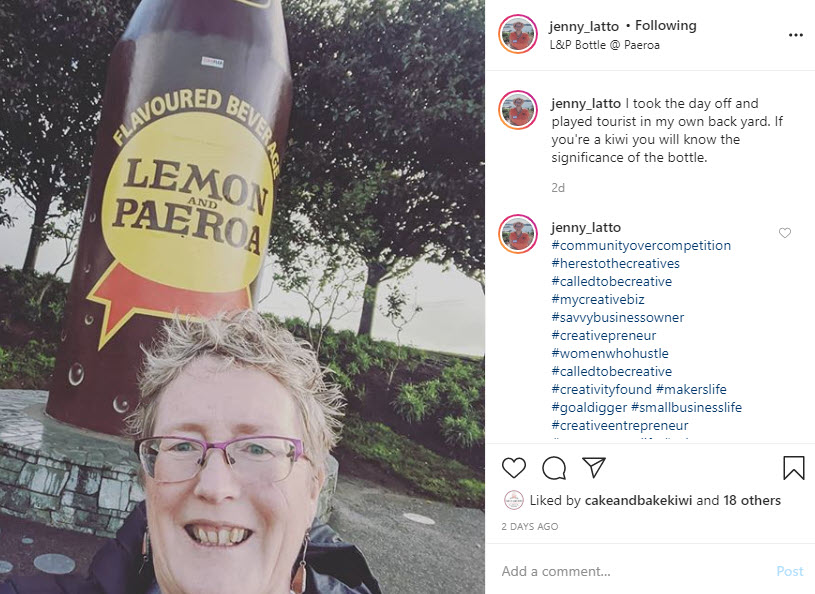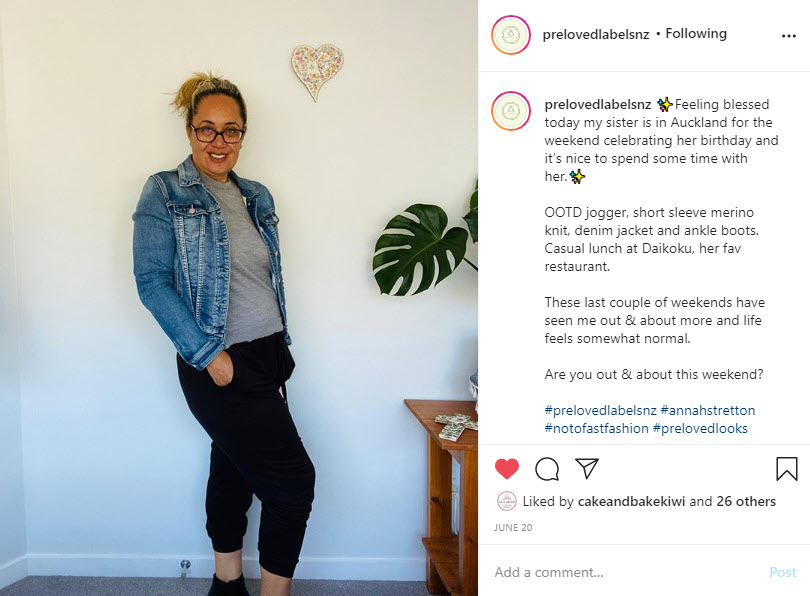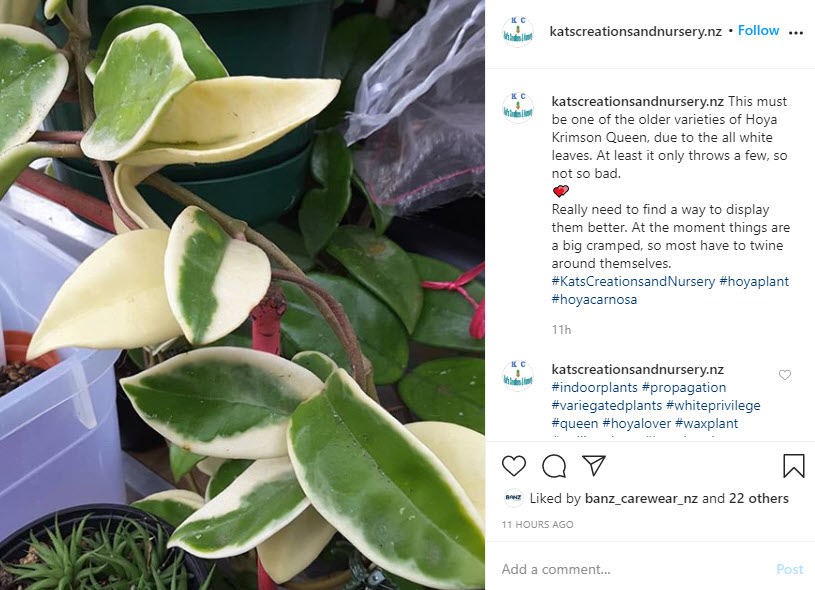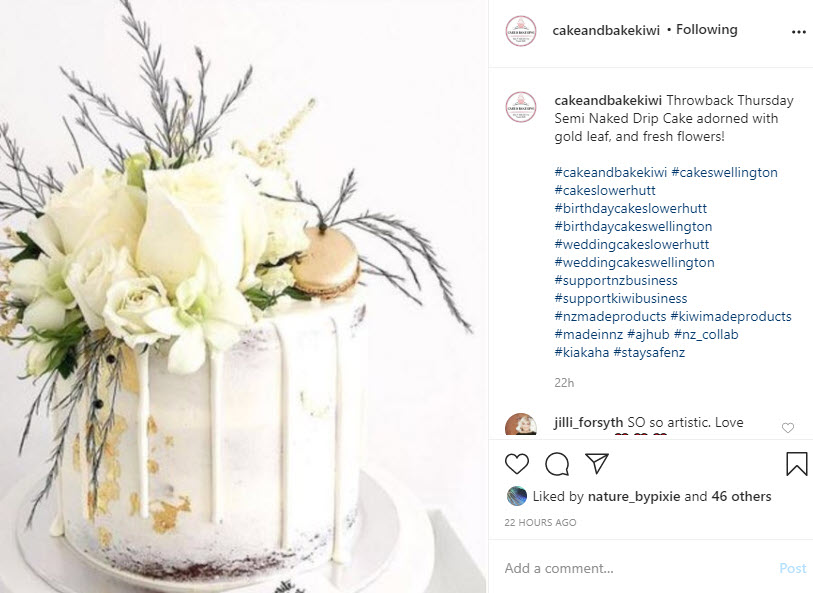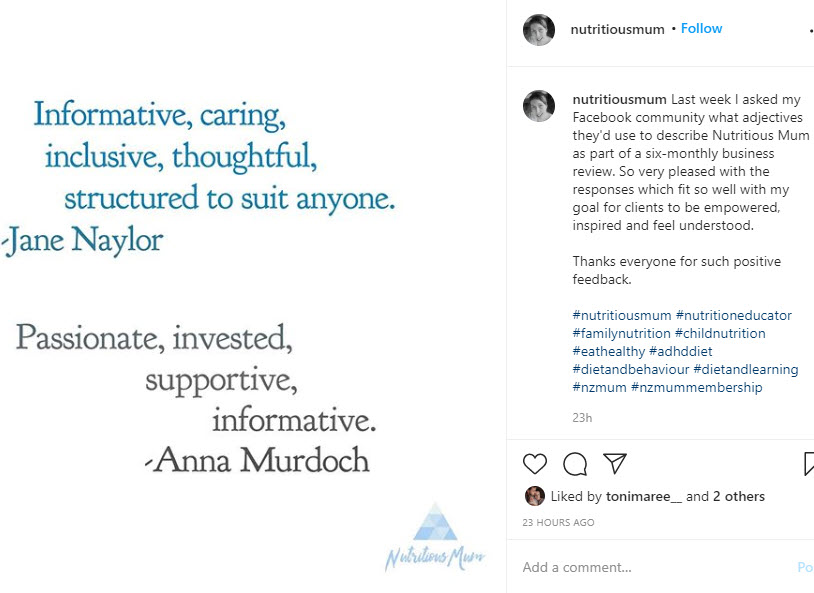 For further help with using Instagram, we suggest taking a read of our articles: